Water Quality Tested at CMS Schools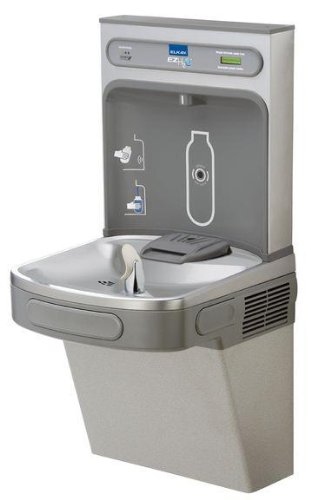 Hang on for a minute...we're trying to find some more stories you might like.
Drip. Drop. Drip. Drop. The water leaks from the faucet forming a puddle in the sink of the 300 hall bathroom . It leaks for hours until a custodian is called to fix the spout before the sink floods. But beyond these leaks lies a larger issue for the water at East Meck. CMS is currently exploring the possibility that the water at East and other schools founded before 1989 have poor water quality.
Testing is taking place to evaluate plumbing containing brass components such as pipes, solders and fittings built before 1987 due to the possibility that they contain high levels of lead. Prior to 2014, brass faucets and fittings sold in the United States and labeled 'lead-free' could still contain up to 8 percent lead. This standard changed in Jan. 2014 with the passing of the Reduction of Lead in Drinking Water Act, which specifies that materials containing more than 0.25 percent lead are harmful. CMS knew about these issues but did not choose to take action until now.
Currently more than 20 CMS schools are being tested for poor water quality and almost no news has generated. The district announced plans to test for water quality from Sept. 24 to Nov. 9. East was prepared for testing on Sept. 28 and a sample of the water was collected on Sept. 29. The drinking water report has not yet been posted to the CMS website.
Many students were unaware of the water quality testing and were concerned to hear the news.
"The district is testing extremely late. If this was determined in 2014, why weren't we making improvements sooner?" senior Arielle Riddings said.
Many faculty and staff members echo this concern. Science teacher Barry Woolsey explained that, in the past, there have been water issues that even the staff wasn't warned about.
"It turns out there was an issue with a burst water line, but we were not told of it so we had no idea the issue existed," Woolsey said. "I no longer drink water from the taps at school because I have lost trust in the ability to ensure fresh water from the taps at our school."
The initial round of testing was completed by AECOM, an independent environmental consulting firm. The district used this firm to test for the water quality at 58 older elementary schools earlier this year. Young children are most at risk to lead exposure. Lead poisoning can cause slowed development, reading and other learning problems, behavior problems, as well as brain, liver, and kidney damage. The only way to know if students have been exposed to lead is to have a health care provider do a simple blood lead test, which typically includes a simple finger stick procedure therefore, schools with elementary programs,(PK-5, K-8 and K-12) were prioritized for testing.
Although not all schools came back with positive results, some were found to have contaminants in the range identified by the Environmental Protection Agency (EPA) as "alert levels." These levels include those above 15 parts per billion (PPB). Lead in water measured above 15 PPB does not necessarily mean people will have elevated blood lead levels in their bodies. However, the 15 PPB is considered an "action level." After this was discovered, most consumption points that were repaired or replaced were re-tested to confirm the lead action level was met prior to allowing that consumption point to be brought back into service.
More information about the first round results are currently available at the CMS Water Quality page. Alongside updating their website with results, the district has put out an official statement concluding that all repairs, replacements, and removals are underway for the 2018 school year.
In addition, CMS released a statement concluding that they have exceeded the requirements for water quality testing. They also shared that North Carolina does not require this testing.
"This water quality effort is about being better safe than sorry because student and staff safety and wellbeing are top priorities," superintendent Clayton Wilcox said. "That is why we are continuing this voluntary water testing program in our schools. We're starting with our schools built before 1989 because the EPA recommends this priority due to the age of buildings, plumbing and fixtures in them. As in the first round, we will continue to take action to keep water in schools safe."
While more information on the testing is pending to be released, students, teachers, and parents continue to share their opinions on the issues.
"Everybody deserves clean drinking water. I am trusting the district to ensure that our water is up to standard. I hope they don't let me and all the other students in CMS down," said senior Cheyenne Spivey-Brown.