Charlotte mayor visits East Meck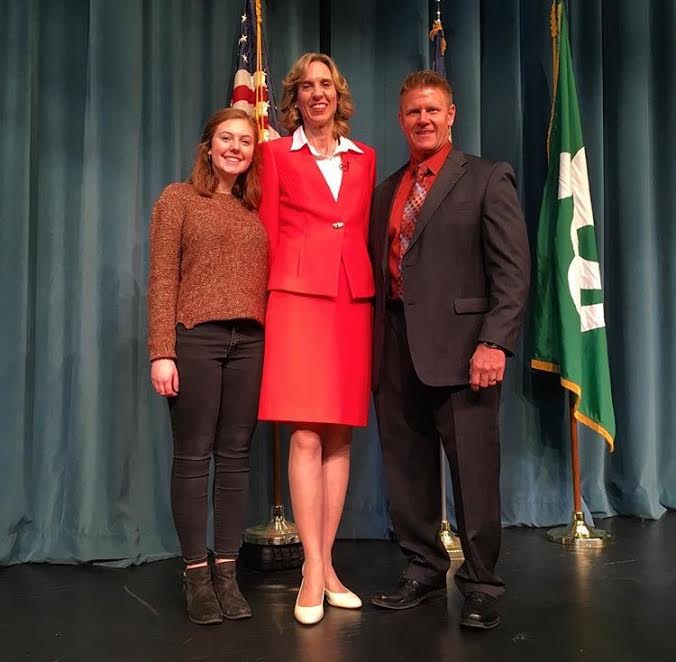 Charlotte Mayor and East Meck alumni Jennifer Roberts gave a State of the City speech in the school auditorium on Monday, February 6. The entire senior class was in attendance for her speech about the city's progress in the past year.
Roberts spoke about the progress of the city in the past year. She spoke about the decrease in the unemployment rate and how it will continue to decrease. She covered how Charlotte can develop a larger tourism industry in the years to come. Roberts also addressed the issues of the Keith Scott protests and riots as well as House Bill 2.
Junior Leo Merrick is one of the many seniors who enjoyed Roberts' speech.
"Seeing that the city I live in has a mayor that strongly reflects my views politically and socially is really nice," Merrick said.