Eagles make their mark on new building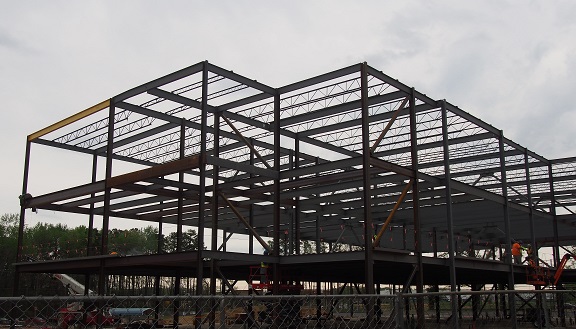 East Meck students had the special opportunity to make their mark on the newest addition to East Meck.
A new building is under construction in the former bus lot. The building will be three stories and is expected to be finished for the 2018-2019 school year. Currently, there are support beams being put up as a basic skeleton for the structure.
One of the beams stand out from the rest, it's bright yellow and covered with names and messages of students, teachers, and faculty members.
Last Wednesday, the beam was set out in front of the construction site and open for Eagles to sign their names on, the beam was then raised into its place in the building on Thursday afternoon.