Bilingual students reflect on experiences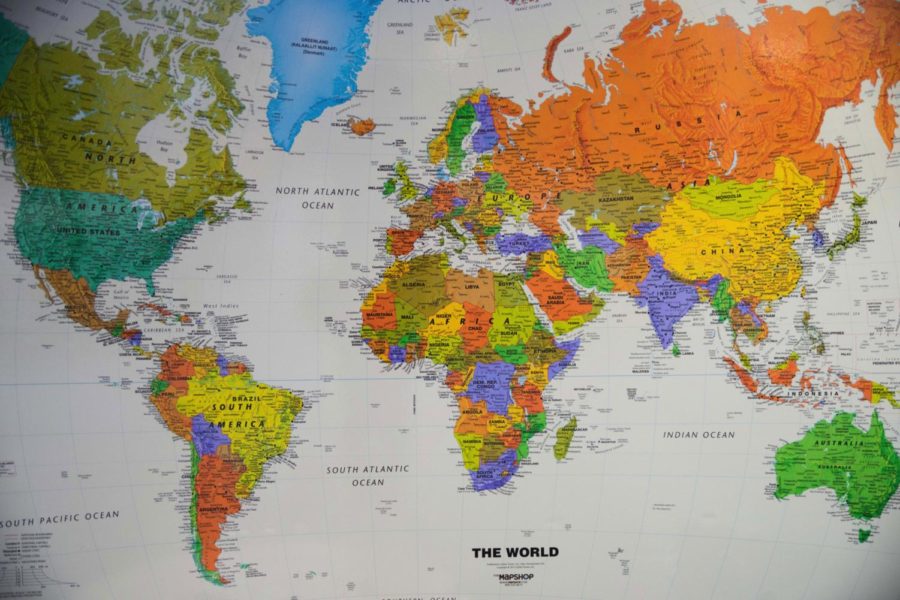 English class can be hard enough at East Meck, but not as challenging as learning a new language. East Meck is a very diverse school, meaning we have many students who come from many different backgrounds. Because of this, many students speak two or more languages. This can present many new challenges for these students.
Sophomore Avelina Aksenova has been dealing with these challenges. Aksenova was born in Russia and only just moved here last year.
"I learned English a little bit in my country and then I moved a year ago, and I started learning English here," Aksenova said.
Moving to a new continent and learning English while you are living in a country that speaks primarily English has to have been challenging, but Aksenova is adjusting well.
"I have to survive here at school, so I have to listen to understand what people are saying," she said.
Aksenova is working hard to overcome the language barrier and new environment.
"I like that here in America there are a lot of people from different places, so actually I went to a Russian church, I have Russian friends […] and it's really interesting because different people bring different ideas and together they make great things," Aksenova said.
Sophomore Jedidiah Lan talks about personal yet similar experiences.
Lan was born in a small tribe in India, and only learned English when he moved to America at the age of seven.
"The first language I spoke was in India […] it was this tribal language […] and then I moved back to my parent's village […] and then there I would hear my mom and dad's language," Lan said. "Then I moved to America and learned English."
Learning multiple languages and having to move multiple times created new hardships that Lan had to and still faces.
"It makes it harder because, like, I have to use a different language for different people I speak to and that's hard," he said.
Despite this hardship, Lan has been adjusting well and has not forgotten his past.
"Since I've came here I've used English […] but I still can speak the other two languages," Lan said. "I may be more distant from them, but I did not forget them."
While many people face challenges because of being bilingual, others report a different story.
"I [only] talk in Tamil to my parents and my siblings," senior Nikhil Sadagopa said.
Sadagopa was born in America, and his first language is English. He learned Tamil before he began fifth grade. Tamil is a language predominantly spoken in India and Sri Lanka.
"It was easier to learn English, […] I was just used to people speaking that [English] since I was a kid, and this [Tamil] is a little new. Now I am fluent and that's what I talk at home," Sadagopa said.
Sadagopa did not feel like being bilingual had affected his life; it was just another fact about him.
Like Sadagopa, junior Amina Cebo talks of a similar experience.
"I only speak [Bosnian] around family, so I wouldn't say it has really affected me," Cebo said.
Cebo was born in America and was first taught Bosnian. Cebo started to learn English when she first started school.
Both Cebo and Sadagopa were born here in America, and say that they did not feel as if knowing multiple languages affected their life, but rather was just another part of them.
Knowing multiple languages can be challenging but beneficial. Having to move to a new place and learn a new language presents new hardships, but learning a language in the country where it is spoken makes it much easier.
"I think the best way to learn a new language is to move to an environment where people talk it," Askenova said.