Kyle Goodman Places First at Regional Championship
At the fire of the starting pistol, Kyle Goodman took off to complete the 800 Meter Run at Providence High.
At the 2019 North Carolina High School Athletic Association (NCHSAA) 4A West Regional Championships, the long distance runner placed first in the 800M and will be running at the State Championships in Greensboro on May 18.
For the 2018-2019 school year, Goodman set a goal to break an East Meck track and field record his senior year. On May 11, he broke East's men's 800M record by .14 seconds with a time of 1:55.36. The record for the 800M was over forty years old. This was also his new personal best for the track event. This outdoor season, Goodman has been undefeated in the 800M event.
"I was looking to break the school record as soon as possible." Goodman said.
In addition to his record-breaking 800M run, Goodman also competed in the 4x400M and 4x800M relay races. The team placed second in the 4x800M with a time of 8:06.76 and third place with a time of 3:25.29 in the 4x400M.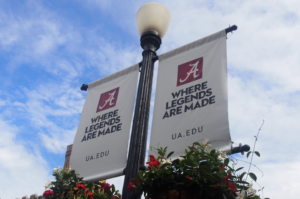 Goodman has a secured place on the track and field team at The University of Alabama. The U.S. Track and Field and Cross Country Coaches Association ranks the team top ten nationally.