Banning nicotine flavored products won't solve teen vaping issues
Hang on for a minute...we're trying to find some more stories you might like.
480,000. That's how many people die each year from cigarette related deaths in the United States. On average, a cigarette smoker will die 10 years earlier than non-smokers, and more than 16 million Americans live with diseases related to cigarette smoking.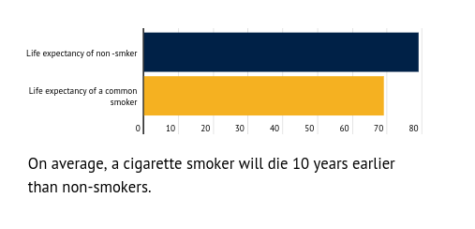 In 2017 a company attempted to cut these numbers down. When Juul labs first opened, it marketed its most popular product, the juul as a safe alternative to smoking cigarettes for people already using nicotine. Juul was founded by James Monsees and Adam Bowen and according to them they started Juul "with the goal of improving the lives of the world's one billion adult smokers by eliminating cigarettes", and giving them the opportunity to choose a safer way to get nicotine.
Since 2017, Juul has gained popularity among millions of high school and college teenagers in the US. Now, according to the CDC, 1 in 4 teens have used vaping devices before.In extreme cases, it has led to nicotine addiction.
In order to battle teen addiction to nicotine, the United States government will act to ban thousands of flavors used in e-cigarettes, such as grape and watermelon . This act comes after reports of 450 potential cases and six deaths of pulmonary illness related to vape products.
On the surface, these bans seem like a highly efficient way to battle teen nicotine addiction.These products are potentially fatal to the user, need restrictions and need to be kept out of the hands of teens. By eliminating the flavors that attract teenagers, there should be no reason for them to continue to vape.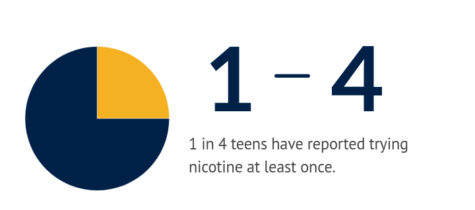 However, further investigation into the problem will conclude that banning flavors won't benefit people who use nicotine products, but in fact harm them. 
The fact is, the goal of Juul and other e-cigarettes is to stray people away from cigarettes. If these flavors that are supposed to convince them to stop smoking cigarettes are banned, what reason would someone have to quit?  According to the CDC data, cigarettes kill more people than any E-cig product on the market, so this alternative is beneficial to our society and saves thousands of lives. 
The problem with the E-cig business isn't the flavors, it's the marketing and distribution. One flavor distribution company that is guilty of marketing to kids is Candy King E-Juice. Looking at the packaging alone, you can tell why kids would be drawn into the product. The packaging on certain flavors is made to resemble the packaging many popular candies come in. For example, their Candy King Batch is made to resemble a Sour Patch Kids package, and their Candy King Swedish is designed to look like a bag of Swedish Fish. This is what draws teenagers in:by creating a resemblance to a candy, the youth is more likely to purchase that product.
This marketing technique used by companies not only attract teens, but the youth too. The number of middle schoolers who vape jumped from 3.3% to 4.9% from 2017 to 2018, that's 570,000 middle scholars across the country that regularly vape. In 2018, the FDA warned many companies whose products resemble kids snacks to change their packaging, but the companies only made minor changes, and their product can still be clearly associated with those snacks.
The biggest problem related to teen vaping comes in the distribution. According to North Carolina law, a person who wishes to purchase a nicotine product must be 18. Unfortunately, many tobacco and vape shops don't follow these laws and will sell to minors without asking for an ID. If the main focus becomes cracking down on these shops, then the amount of nicotine products in the hands of teenagers will decrease.
While this new call for action may cut down on the number of teen nicotine abusers, it will also increase the number of people who return to cigarettes. There are more important aspects of the vaping industry that need to be looked into and until we, as a nation, can recognize the real problem, teens will find a way to get a hold of nicotine products.