Winter Olympics creates unity, makes history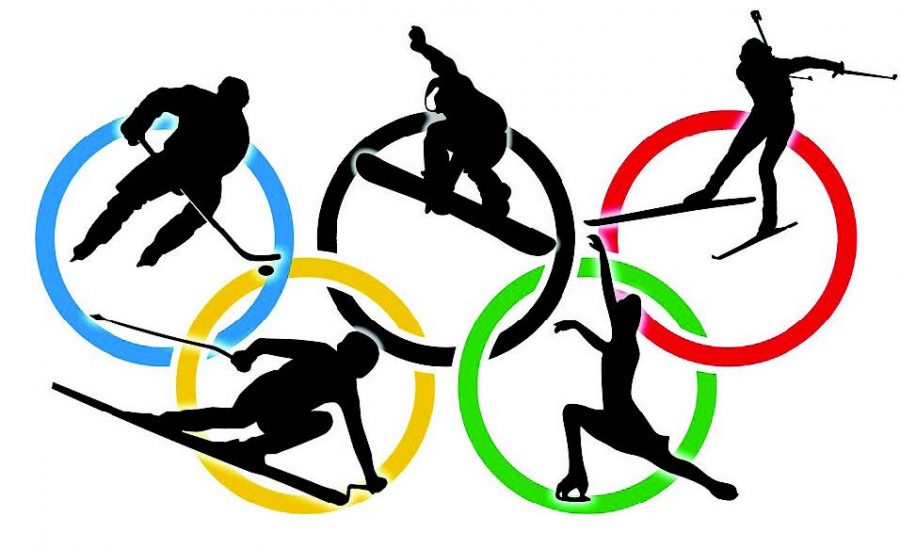 The Olympics are an age-old ceremony celebrating people and the sports that they all play, bringing communities together. This winter, the games were brought to PyeongChang, South Korea.
2018 was a historic year for the Olympics, considering they were held in South Korea and featured the two Korean nations marching under the same flag. For the first time since the 2006 winter games, they tamed their conflicts and banded together as a single team.
Yet another thing that differed from the past was how many events there were and who all competed in them. Two female athletes from Nigeria, Seun Adigun and Akuoma Omeoga, were the first from an African nation to compete in the bobsleigh event. Even though they didn't place, they made their way into Olympic history.
Accompanying the success of the Nigerians, the Jamaicans had an obstacle on their race to the medal. A few days before the event, their coach abandoned the team and took their sled with her. They weren't going to get it back until they paid for it, but a Jamaican brewery, Red Stripe, sent them a sled and the funding needed. The Jamaicans ended up in 19th place, but their fans were overjoyed that the nation was represented in the games.
This year in the games there were 15 sports that were all unique and required different skills. There were some that were gendered and some that weren't, but many events helped to bring together the current gender divide in sports. With five different types of skiing and three other ways to skate, PyeongChang was chock full of talent ready to be judged. Many records were set, broken and reached throughout the course of the competition.
Some East Meck students feel strongly about the different events and who they wanted to win. For example, figure skating is a very big topic that some fans love, including sophomore Avery Mather.
"I like it so much because I love dancing and ice skating is literally ice dancing, but it's also more dangerous and you can tell how hard they've worked on what they're doing. The routines are built almost completely on trust and focus," Mather said.
Mather thinks that everyone has done amazing and is especially impressed with newcomer Chloe Kim, an American snowboarder. With one gold medal at only 17 years old, she is bound to surprise in future years. Kim wowed the crowd with her stunts, while keeping social and tweeting throughout the entire competition. She became the youngest woman to win an Olympic snowboarding medal.
"She's obviously talented, but you can tell how hard she works to be at that level at her age," Mather said. "It's so cool how she represents not only the younger generation, but also Asian-Americans in general because she's able to rep both her countries at once (US and South Korea) and show that all Americans come in all shapes, sizes and all walks of life."
On the U.S team, there were three competitors from North Carolina, but none on the main team were from Charlotte. On the bobsledding team, there was an alternate named Briauna Jones who is a Charlotte native. She went to UNC Charlotte and this was her first time in the Olympics. She has also been in multiple other national and international bobsledding competitions.
Overall, things were heating up during the race to gold in PyeongChang. Norway, Germany and Canada were alternating between first, second and third for the whole race. After the final few events, Norway stuck it out and brought home 39 medals along with the first place prize. Germany and Canada finished close behind and the US and the Netherlands took fourth and fifth.
"I liked the games. Unfortunately it went by too fast," Mather said. "I liked the diversity on all of the teams, how it united the world and how interesting it is to see people interacting with Korean culture for the first time, as it's something I've grown up with and consider a part of my culture too."