East Meck turns 70
East Meck celebrates its 70 year anniversary Tuesday Sept. 29.
Info sourced from Building of East Mecklenburg High School by Teresa Pardee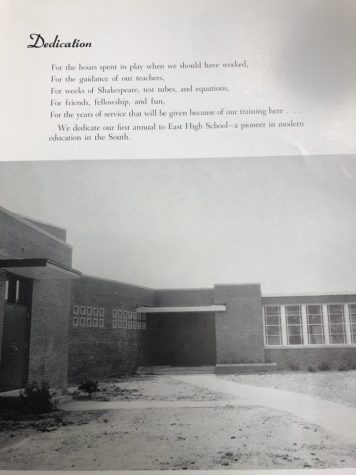 In 1950, the United States was just exiting a period of great struggle,  finally exiting the Great Depression and dealing with the aftermath of the Second World War. In 2020, the United States is trailing the world in the management of a pandemic, and is experiencing a second Civil Rights movement. I guess you could say East has survived a lot.
The 70th                      anniversary of East Mecklenburg High School is on Tuesday, Sept. 29. Although it will be celebrated virtually and with unexpected factors at play, there is always great pride in each milestone East reaches. 
The idea of the school we all call East Meck started with the want to upgrade the educational infrastructure in Charlotte. When a six million dollar grant was approved to create three anchor schools in the greater Charlotte area, the school districts of Charlotte and Mecklenburg hadn't even merged yet. Both were segregated into schools for black and white people. Originally, only white people were permitted to attend East. This would later change seven years later in 1957 when several North Carolina schools became desegregated. 
The idea of East was something new to the school board, because of the fact that it was to become a regional school, while most of the surrounding schools were known as rural schools. This meant that unlike its neighbors, East would operate on something called the 6-3-3 model. This means that it would provide three years of high school education while the younger grade levels would have six years of elementary education followed by three years of junior high. Prior to this, most schools operated on eight years of elementary school and four years of high school. 
Money was a prominent issue for East. At the start, they struggled to gain the materials they needed to properly build a campus due to high inflation and a coal strike that set them behind in their steel deliveries. They also planned to teach at 20% increased capacity than first anticipated because of the post-war baby boom that was starting to occur.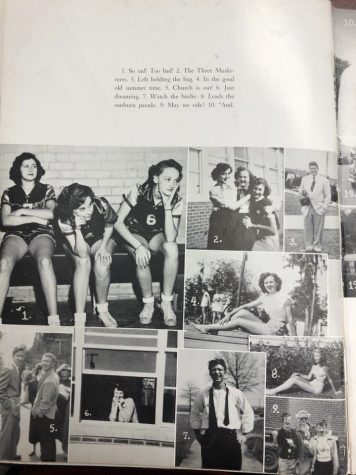 Despite their best efforts, East's opening continued to get pushed back due to construction. Nonetheless, on Sept. 29, 1950, East opened its doors to students for the first time. They lacked proper cafeteria catering and working water fountains, which forced them to operate on a "restricted basis"–which sounds familiar, no?
Since its opening in 1950, East has made many strides, including teaching former mayor Jennifer Roberts, hosting a walk out to protest gun control, and showcasing events such as the Winter Musical, Ted Talks and spirited sports events. 
With 70 years of accomplishments to be proud of, it is safe to say students and faculty are looking forward to the achievements East Meck has yet to make.