From Bogota, to CLT
A bustling city tucked in the mountains, a whirl of skyscrapers, markets, and nature, not to mention the epicenter of Colombian culture, Bogotá is home to over 8 million people. For senior Sara Buitrago, it is the home she left behind to come to East Meck as an international student.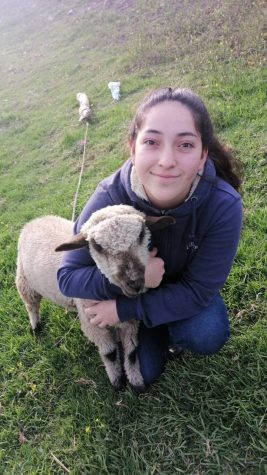 An international student is someone who comes to a new country on a visa and attends a new school for multiple years before going back to their home country. Many people do this for college, meaning they move to a new country independently. For high schoolers like Buitrago, their family moves with them.
This is Buitrago's second year at East Meck. She is now a senior and takes many classes in the IB and AP program. She is in several clubs such as Battle of the Books and Gardening Club. 
When her dad told her they were going to come to the United States for a few years, Buitrago said it was "like a dream," 
"As Hispanics, we know the American Dream is an objective our families or relatives have decided to follow to pursue their dreams." Buitrago said.
"My dad came here as a Spanish teacher and he's working at an elementary school called Charlotte [East] Language Academy," 
Buitrago's immediate family is in Charlotte, but there are many elements of her home country that couldn't come with her. 
"I miss visiting Simón Bolvar Park and the Parque de Los Novios, where I used to play ultimate, soccer and capture the flag with my cousins. I miss my favorite restaurants, Crepes & Waffles. I miss the meat and chicken empanadas, arepas boyacense, cheese, and ajiaco, Bocadillo Veleno, and milk (yes, milk)," Buitrago said. 
"But, being in the United States means that, in one way or another, there are opportunities to study, work, and progress." 
In Colombia, IB and AP opportunities are not available in many public schools. 
"If you want to have a good education [there], you need to pay for private school," Buitrago said. 
The application to become an international student took her more than a year.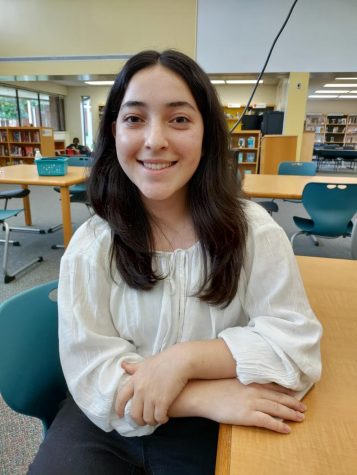 "It was tedious," Buitrago said. "The appointment can be in two years, three years, five years, because there's a lot of people who want to come to the US."
Buitrago came to East Meck two weeks into the 2021-22 school year and dove into class "like a normal student," she said. It was as if she had just moved from across the state, not a different continent. 
Her first day of school was also her first time on campus. There was no chance for an orientation or welcome night. 
Luckily, Buitrago had many teachers to support her. In her junior year, she shared pictures and stories from the family farm in Toca, Boyacá with Nada Bennett, her math teacher. 
"She has a great outlook on life," Bennett said.  
"She has a very strong work ethic. She's just one of those kinds of people that you want to hang around. She pushes you to be a better person."
"She works really hard," said Emma Cunningham, Buitrago's AP environmental science teacher this year. 
"She basically has to translate the work to Spanish then back to English. Because of that, it takes her twice as long to do all the work… She's probably one of the hardest working students I've seen." 
Buitrago is planning to graduate from East Meck this year and is taking classes at CPCC. 
She intends to go to college, either here in the United States or back in Colombia. 
"I want to pursue a career in nursing and become a traveling nurse," Buitrago said. 
Even though Buitrago is not sure where exactly she will find her success, it is clear to teachers Bennett and Cunningham she will achieve whatever goal she puts her mind to. 
"She's got the drive to do just about anything," Cunningham said. 
As Buitrago plans for her future after East Meck, she sends a message to other Hispanic students. 
"I encourage you to remember the rich culture that makes up Latinos and to show who we are— the most hardworking fighters and dreamers…— wherever you go. It is always good to look back before looking forward, to remember our history and roots—our identity."