Time travel may seem impossible, but the Carolina Renaissance Festival takes you back to the medieval times in an immersive adventure of exploration and enjoyment.
   The Carolina Renaissance Festival is back in town from Sept. 30 to Nov. 19. It is open Saturdays and Sundays from 9:30 a.m. to 5:30 p.m. People of all ages can attend. Tickets are $32 for ages 13+, $20 for children ages 4-12, and free for children under four.
   Located in Huntersville, it is a 25-acre open-air village. The Carolina Renaissance Festival is one of the biggest in the United States, with over 200,000 people attending yearly.  It has everything– castles, cottages, kitchens and many activities. Entertainment inside is very easy to come by, with free comedy shows, music, theater, games and rides. The Festival has 16 stages, and an abundance of performances throughout the day. With about 50 performers, at least one is destined to peak interest.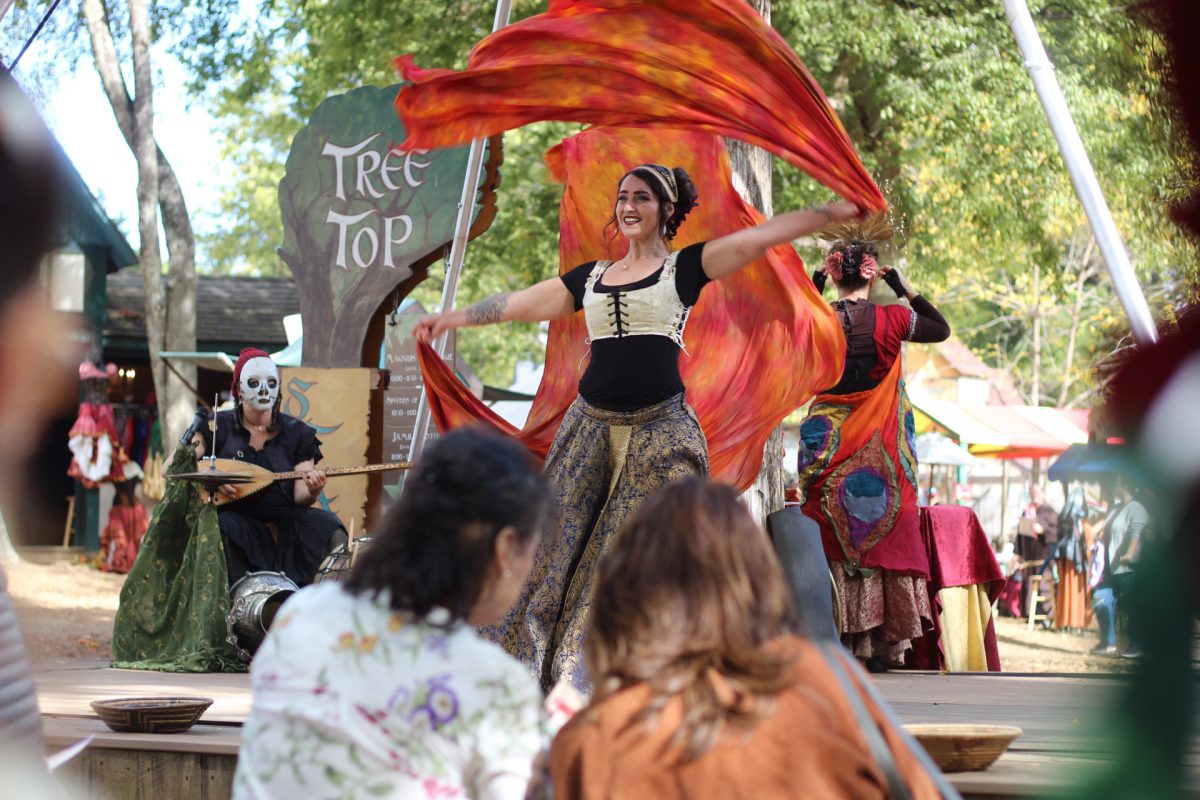 One big event that occurs frequently throughout the day is the joust. Jousting is a medieval game where two knights charge at each other on horseback with big sticks called lances and attempt to knock each other down. There are three jousts happening throughout the day, where you can watch the action and cheer for your favorite knight. The first is a "Battle for the Queen's Favor", the second is "The Tournament of Champions" and the third is "A Joust to the Death."
  Many East Meck students regularly attend the Renaissance Festival. Sophomore Mya Berkman has been going since she was eight years old. Her favorite parts of going are to view the joust and to get henna. "I believe that there's something of interest for everybody," Berkman said.
   Yearbook teacher Melissa Shields has been going for 11 years and she describes the Fest as a "cheery, upbeat atmosphere" where you can really be yourself. Even after so much time spent going, she still enjoys the falcon show best.  It displays birds-of-prey presenting a variety of trained skills. The audience can watch the birds take flight four times a day.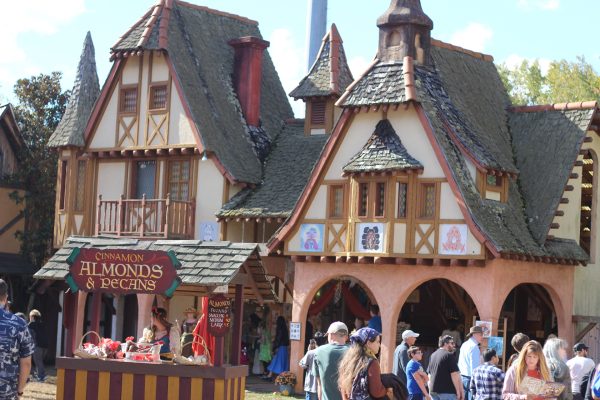 "Oh you must go see the birds," Shields said.
   The Festival has many vendors that showcase a variety of items, including  jewelry, hats, clothing, leatherwork, pottery and books. There are also many options for food, like confections, stews, fish, pizza, salad and many others.
   All of the staff are in costume, engaging participants in the world of the Renaissance Festival. Not all are in historically accurate outfits, but they still use their clothing and personality to make visitors feel like a part of their world. People who go are encouraged to dress up, but no one is required. The Festival makes this easy by having costume rentals accessible at the gates. 
   The Carolina Renaissance Festival is a tradition for many, and for a lot of people, it's the place where they feel the most comfortable being themselves. 
"It can be really high energy– it's pretty immersive with everything," said Shields. "It does seem like everyone's always having fun."