In the blink of an eye a whole month of school has already gone by. While many are still adjusting to the new routine, it's business as usual for the clubs and organizations at East.
Here's what just a few of the numerous groups at the school have been working on.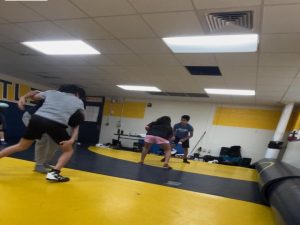 It's no surprise that one of East's best teams would keep busy even during summer break. Alongside its own practice, the wrestling team also went to camps hosted by various D1 campuses such as Davidson and UNC Chapel Hill. At these training camps you could also find the brand new women's wrestling team, who recently held tryouts. Both teams have a goal of becoming disciplined powerhouses in the state and making success a standard on and off the mat.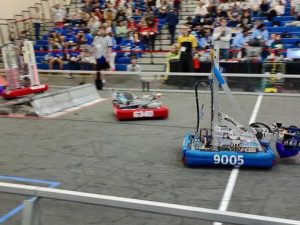 Avian Robotics made a name for itself last year by making it to the state championships despite having just been formed. The team has once again proved its dominance by placing third in an off-season competition hosted by FIRST SC, SCRAP. More recently Avian competed in another off-season event called THOR where they made it as finalists. Aside from competitions, the team also did numerous outreach demos with their robot Paco and even found time to host a fundraiser with Panera Bread in September. Just as the name suggests the team only aims to go up from here.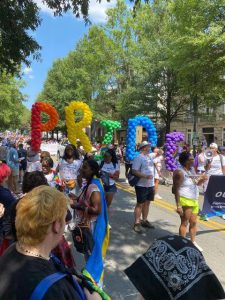 For the second year in a row CMS schools had a spot secured in the CLT Pride Parade. Taking up this opportunity, East's Gay-Straight Alliance (GSA) attended the event as a club activity. In their time at the parade they connected with more LGBT students within East and engaged with GSAs from other schools. Now that school is back in session the club has started meeting regularly in room 206 every other Tuesday. Its main goals this year are to incorporate more inclusivity within the school and encourage its members to spread good wherever they go.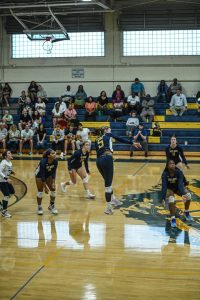 Another star of East athletics, the volleyball team had regular practices throughout the summer which included a training camp with college coaches from SUNY Brockport and Keuka College in New York. The team has already begun to put that training to use playing through this season as they take win after win. When not giving their all on the court, the players hosted a toy drive as part of their community service project. Also of note, three players made it onto the North Carolina Volleyball Coaches Association (NCVBCA) Student-Athletes Players to watch List. More details on this will be available in our first print issue coming mid to late October.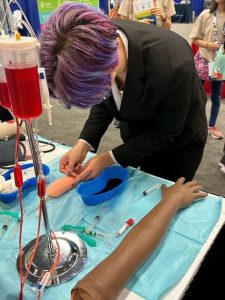 Known best for its blood drives, Health Occupations Students of America (HOSA) has continued to do what it does best by collecting blood for the American Red Cross during a national blood shortage. Another blood drive has already been planned for sometime in December. Before the start of the school year though, former HOSA president Hidaya Fatao and Maeli Zhiss competed in the HOSA international competition in Dallas, Texas. This is an invitational competition for the top three placers in every country for each event. At the end of the competition Zhiss placed ninth in veterinary science out of over 100 participants. Both of these students graduated last year, but they made sure to leave quite the legacy behind in the process.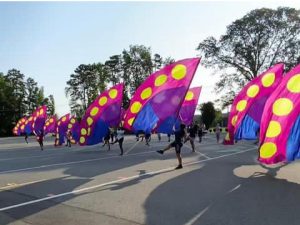 Last but not least is the Marching Eagles. East's one and only marching band. Before showing their support at every home football game, band and color guard made sure they were tuned properly with a 12-day band camp in the summer. Shortly after on August 17, they showcased their new routine at their Friends and Family preview night to an awe-struck audience. More recently they also marched in the Matthews Alive parade over Labor day weekend and participated in the first competition of the 2023 season on September 30. The group will have three other competitions on Saturdays in October.