Deadly Shooting at Butler High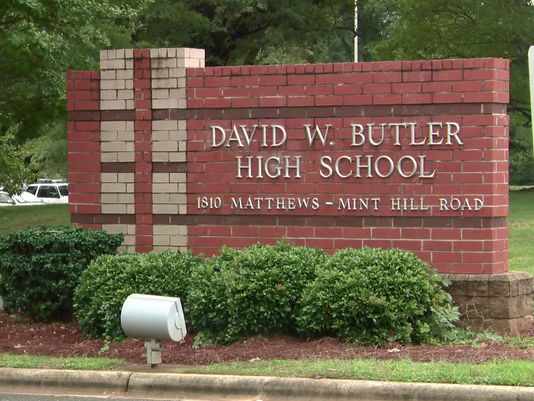 A neighboring CMS school is mourning the loss of high school sophomore, Bobby McKeithen.
On the morning of Oct. 29, a fight ensued between McKeithen and freshman Jatwan Craig Cuffie at David W. Butler High. Before classes began, students were gathered in the hall watching the two students wrestle when a shot went off sending dozens of horrified students running for their lives.
Officers say that the fight was caused by a result of continuous bullying that, "escalated out of control."
"What took place this morning is something that built up," said Capt. Stason Tyrrell, a patrol commander for the Matthews Police Department, at a news conference. "Several people knew about it — not knew there was going to be a shooting, but knew there was going to be a likelihood of some sort of altercation this morning."
Following the shooting, the school continued to operate on a normal schedule. After the lock down was lifted, parents were allowed to pick up their children.
During that time, McKeithen was transported to Carolinas Medical Center where he was pronounced dead at around noon. The McKeithen family made a statement Monday afternoon saying the death is a "tragedy [that] has impacted and changed our lives forever."
"As parents we never expect to send our children to school and they not return home," the statement said. "The pain that we are experiencing is a pain that no mother or no father should ever have to experience."
On Monday afternoon, Cuffie was officially charged with first-degree murder. In honor of McKeithen, Butler is closed on Oct. 30.
In the wake of other school shootings around the nation in the past year, Superintendent Clayton Wilcox proposed $1.5 billion budget to county commissioners. The budget included salary raises for teachers and funds for school safety. To improve school safety, Wilcox proposed $9 million for hardened doors, two locksmiths, perimeter fencing, additional locks, glass reinforcement and classroom surveillance cameras. The district also allocated $600,000 for nine security positions that included five police officers. The budget was approved in June.
Gov. Roy Cooper of North Carolina, said in a statement that he was "heartbroken to hear about today's school violence." He added that it was "critical that we come together to do everything in our power to prevent these incidents from happening and keep guns out of our schools."
"We are going to look into all of these things and make sure it never happens again" Wilcox said.