Fame, Fortune, Favor: The Future of Female Artists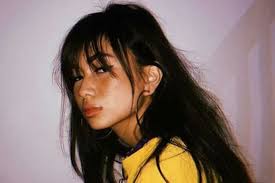 Jorja Smith
In British singer Jorja Smith's debut album, Lost and Found, she combines pop, rhythm and blues and skillful writing to craft an extremely personal and passionate story of heartbreak and personal growth in a challenging world.Through the 12 songs on this album, each of them further the narrative of her feeling like she has to learn how to love herself before she can start loving. With lines like "I need to grow and find myself before I let someone love me" on the track "Teenage Fantasy," listeners are given a personal and emotional insight into her personal struggles with trying to find love while still having a guard up. On "The One" she further explains her unwillingness to be close with a person, in the chorus, she says "I'm not tryna let you in/Even if I've found the one" to put her own thoughts on love on full display. Smith's debut leaves a lasting feeling of the loneliness and lust for love that her audience seems to connect with. This connection with her fans allowed Lost and Found to reach third on the United Kingdom albums and garner universal acclaim. Lost and Found should serve as a platform for her to jump farther into the spotlight with her talent.
NIKI
Nicole Zefanya or simply NIKI, a member of the up and coming 88rising record label, released her first studio album in May of 2018 Zephyr. Zephyr serves as a dazzling introduction to NIKI's soulful singing as she leads us through her journey of past and future relationships.On this album full of highlights, what stands out the most would have to be the skillful production and her voice, "Newsflash!" and "Vintage" showcase both of these qualities at their finest. On each of the eight-song, she uses her impressive voice combined with clever lyricism to display her thoughts on love, bad relationships, and self- reflection. On one of the better songs off the album "Friends" , she looks at all of these things more deeply with lyrics like "Is this real or just a phase" and "It's not you, I do this all the time" to reflect her unsurety on her love and relationships, while also telling the listener how some of her relationship troubles have been brought on herself. NIKI'S first album being only eight songs is short and sweet but leaves her audience with a sweet tooth wanting more from her. With every new release and feature from her people are starting to look for the NIKI, already showcasing more of her talent on 88risings collaborative record. NIKI's 2019 looks to be filled with more and more acclaim.
Ari Lennox
Like NIKI, Ari Lennox is a part of a collective but this collective currently has some of the most recognizable music artists like J. Cole, JID, and Earthgang. I'm talking about Dreamville, a group started through J. Cole that has to lead to Lennox gaining a large amount of recognition over the past few years. Lennox's music adds a new and vibrant sound to the genre of Neo-soul.While she hasn't released a full LP in 2016 she released a seven-song Extended Play (EP) called PHO, had a song with J. Cole on the Creed II soundtrack, and over the course of 2018 she dropped five singles. So she has kept herself busy developing a reputation for herself and establishing a unique sound that makes her easily recognizable. Since she's been making music an important element that she has included is the personal stories that she tells through her music. Even in titles of her song you can see the personal aspect she puts in "No One," "Grampa," "40 Shades of Choke." This allows her to make an emotional impact and connection with her audience that lots of artists just can't get.From everything she has released in the past couple of years, she has just been building up anticipation for an album. She has the sound, the voice, and the passion to make a real splash with her first album.