Eagle pride takes flight with new graphic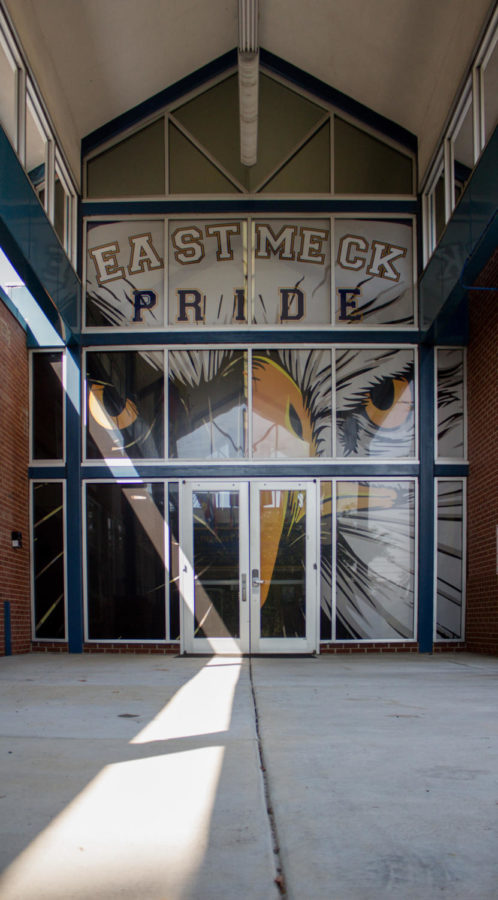 Students and staff at East Meck have recently been gifted with an elaborate graphic of an eagle on the front doors of the school entrance. The graphic has a heading with the words 'East Meck Pride' and is only visible from the outside, which adds some cover to the insides of the atrium, but it is not entirely opaque. 
"You can see out, but people might not be able to see you, which is another deterrent if somebody was coming to harm us," Principal Rick Parker said. "It gives you more time to react a little bit."
Many students had been sharing a link to a GoFundMe site created by Parker. GoFundMe is a crowdfunding site that many use to fundraise for personal expenses or other organizations, and this platform served as the main basis of funding for the graphic.  Student congress advisor Robin Cluse has also been sharing another GoFundMe site created by Parker to provide money for future building improvements on the campus, which include renovations to the front entrance of the school, lobby of the gymnasium, and the media center.
"We're trying to come to different areas all over campus so that would be a cool thing, and it would give us some pop and some school spirit and we'd get safety too," Parker said.