Coronavirus: What you need to know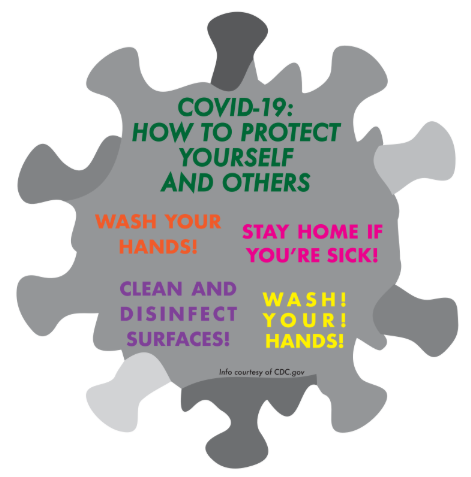 People rushing grocery stores to grab the last of the liquid soap, prices for hand sanitizer skyrocketing, people choosing to quarantine themselves in fear of a virus. 
While this may seem reminiscent of the plot of a Steven King novel, it is actually what is going on right now in some parts of the country. It seems as if the universal "panic button" has been hit ever since January 30 when the International Health Regulations Emergency Committee declared the Coronavirus (COVID-19) a "public health emergency of international concern." The global terror begs the question: who should be concerned?
The virus, prevalent since early January this year, seems to primarily affect the elderly as well as those especially susceptible to diseases. Children and young adults, however, have been left essentially untouched by the disease, with ages 10-39 polling in with a .2 percent mortality rate. This separates COVID-19 from the average sickness such as influenza, which is infamous for specifically infecting children. At the time of writing two people in Mecklenburg County are being monitored for the virus.
Something that main-stream media, as well as the average level-headed person, seems to have overlooked is that if you do not fall into the demographic of the elderly or immunocompromised, you have almost nothing to worry about. While it is almost impossible to overstate the effect that the virus has had on the nation, the worry is mostly coming from sources that perpetuate panic. This is not to say that the virus is not dangerous, because it will principally affect a certain group of people. In fact, things like hand sanitizer and face masks should probably be preserved for these people in particular, rather than the every-day citizen who has such a small chance of catching the disease. 
Everyone, however, should be cautious, so what can you do to prevent the Coronavirus? 
Basic hygiene is the best prevention method. For starters, wash your hands for at least twenty seconds with soap and warm water multiple times a day. To easily measure 20 seconds, try singing the chorus to any of the following: "Another One Bites The Dust," "Jolene," or "Happy Birthday." 
Other precautions you can take to prevent yourself and others from contracting COVID-19 are to avoid touching your eyes, nose or mouth, staying home when you are sick and covering your coughs and sneezes with a tissue. It should also be mentioned that avoiding heavy travel greatly decreases your chance of coming in contact with COVID-19.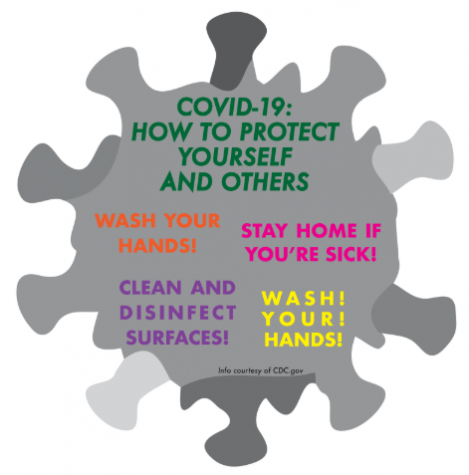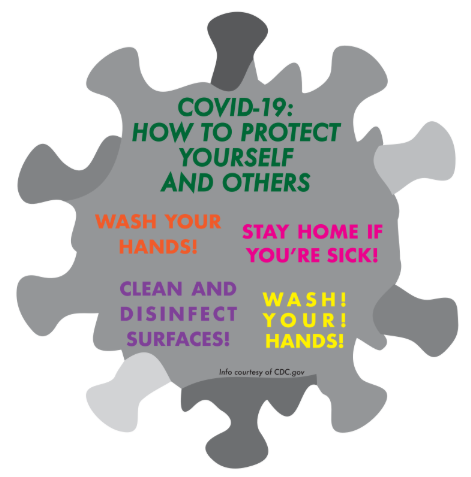 But how can you tell if you have a virus if you don't even know what it feels like? Symptoms of the novel Coronavirus include fever, cough, and shortness of breath. You should seek medical help if you develop symptoms and have been in contact with some who have COVID-19 or have recently been in a region that has the virus. 
North Carolina currently has seven citizens infected with the coronavirus. All surrounding states carry the virus as well. The people with the virus in North Carolina all reside in Wake County and several attended the same business conference in Boston last month. If the virus spreads to the accompanying counties in North Carolina, then there is almost no doubt that school, as well as all associated activities, will be canceled. Multiple school districts world-wide have closed operations temporarily due to the spread of the virus. If this were to occur, then it is likely that class sessions would resume online, as they have for schools such as Harvard and Berkeley. Experts say that it would be in Charlotte's best interest to close schools before the virus reaches the city. All CMS field trips have been canceled until further notice. Universities such as Chapel Hill have canceled events housing more than fifty attendees.
The most important thing to remember about Coronavirus is that while there is an extremely low chance that you will get it, it is necessary to be cautious and follow the proper steps to avoid getting sick.