New building on East Meck campus to begin construction in April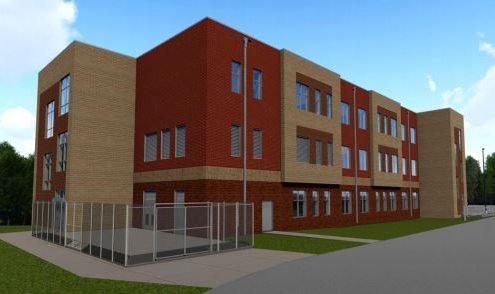 The construction of a new building on East Mecklenburg's campus will soon shake up the lives of students.
Construction on the new building is set to begin in April. It will be constructed between the tennis courts and the bus parking lot, near the location of the 500 building but further away from the main building, according to a project information meeting from October 2020. The building will be a 43,000 square foot brick construction with three stories and 30 classrooms. The classrooms, hallways and facilities will all be similar to those in the 500 building.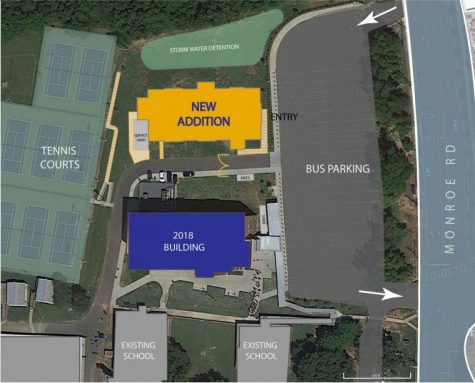 The Board of Education originally planned to renovate the oldest classroom buildings on campus, which were built in 1949 and include the 100, 200 and 300 halls. However, the board later decided to build a new building instead. It is unclear at this time whether the old classrooms will continue to be used once the new building is able to be occupied.
The building was designed by Morris Berg Architects and construction will be done by Turner Construction Company, which has previously worked on additions to Garinger and Olympic High Schools.
Final budget negotiations and approval of the building by the Board of Education are scheduled to take place in late March 2021. If there are no delays, construction will begin in April 2021 and continue until April 2022. In June 2022, teachers will move in, and students will be able to occupy the building in August 2022. Turner Construction intends to avoid creating problems for East Meck staff and students by coordinating material deliveries with CMS to avoid causing problems for buses, as well as maintaining access to East Meck's facilities such as the tennis courts.