State continues to fund driver's ed for students
State legislature was threatening to cut out program due to budget issues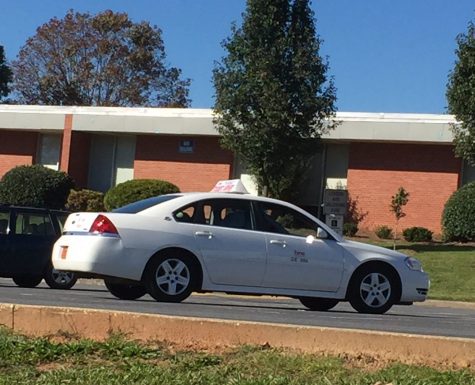 Seatbelt on? Check. Doors locked? Check. Mirrors in position? Check. Ready to drive?
Umm Noooo?
Driving is every teenager's dream and a symbol of teenage independence ,and thanks to state legislature, students driving dreams almost turned into a nightmare.
Driver's education courses was at risk of being cut from Charlotte-Mecklenburg Schools because of state legislature conflicts over budgeting.
Funds for driver's ed was previously coming from the Highway Fund up until 2014. Funding was then left up to the local Boards of Education who had to set aside any available money for driver's ed, yet available funds was dwindling.
"At one point in time, they had said we had money," said William Dulin, physical education teacher and driver's ed site coordinator for East Meck. "Somewhere along the line it got shifted."
Dulin and other site coordinators from CMS schools were left at a standstill, with no idea whether driver's ed would continue and were forced to consider the elimination of driver's ed courses throughout CMS schools
"I would like to see driver's ed continued but I can understand," expressed Dulin when decisions about driver's ed were still undecided. "Not that I would embrace it but I would understand."
Even without guaranteed funding, CMS and Jordan Driving School continued to provide Driver's Ed classes throughout the summer but was not available to students in the beginning of the school year.
State legislatures considered completely eliminating driver's ed classes and went as far as proposing that taking a driver's ed course no longer be a requirement for teens to obtain a permit or license. Students would then have to rely on their parent's to provide them with training.
"I disagree with that idea because I think a class makes students more accountable," said junior Sara Holley, who has yet to take a driver's ed class but is registered for the next course. "We shouldn't impose the burden of teaching onto parents. If they couldn't teach us, how would we learn?"
Luckily enough for students, the amendment was not passed and the official state budget signed by Governor Pat McCrory, insured funding for driver's ed courses.
Driver's ed, which is a program held nationwide, prepares students for their permit and license tests along with hands on driving experience. The class which is broken down into 30 hours of classroom instruction and six hours behind the wheel training, have proven invaluable for students.
"I just got a better feel of driving," said senior James Cornett who took a Driver's Ed class in his Freshman year. "It was different from what I expected but I wouldn't want to have learned how to stop while driving."
Both phases of a driver's ed class are taught by a combination of teachers contracted from Jordan Driving School and William Dulin.
"You learn more during behind the wheel but you have to know the rules first so I guess it's pretty important," Cornett said. 'Most of it was common sense but some was pretty helpful, like all the right of way stuff so you don't crash."
"I've heard that it's boring but fairly easy," Holley said. "I think the fact that you have to take a cumulative test for driver's ed is important because it encourages you to take the course more seriously."
With the first driver's ed class of the year approaching, Holley is both nervous and excited to begin her driving lessons
"The fact that you have to take a cumulative test for driver's ed is important because it encourages you to take the course more seriously," Holley said. "I'm a little nervous about taking the test and going behind the wheel but I'm excited to be able to drive myself to work!"