Three seniors named National Merit Scholarship semifinalists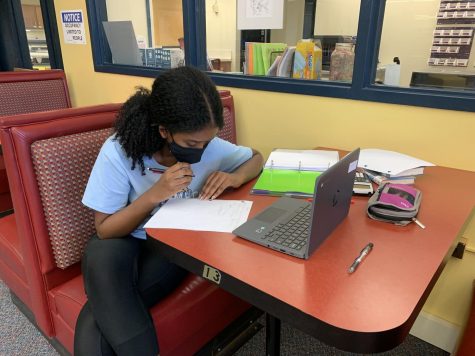 Three East Meck seniors have been named semifinalists for the National Merit Scholarship Program.
 Tigest Aboye, David Levy and Max Nemecek are the semifinalists in the program, which is a prestigious competition for recognizing the most studious and highly academic students based on their PSAT scores.
This year because of COVID-19 the applicants had the opportunity of doing an alternative entry with their SAT scores.  The NMSC has more than 1.5 million students who take the test but only around 16,000 of them are named semifinalists. 
"My family has always valued education,"  Aboye said.  "I want to make their sacrifices worth it."  
Aboye is one of the most astute students in her class, finishing with a 1580 on the SAT.  Applying for the scholarship wasn't to impress her peers but she was "doing it for herself," Aboye said.   
Levy and Nemecek are both key players on the varsity soccer team, and have learned to balance their schoolwork with athletics. 
"Doing soccer and all my homework at the same time was more challenging than I thought,"  Nemecek said. "I'm glad I did though because it made my high school experience more enjoyable."
The three students will find out in February if they have been named finalists for the scholarship.