Girl Scouts do it all- learn first aid, earn badges, sell cookies and … make documentaries? 
   Sophomore Morgan Winston did just that. She created a documentary called "Telling Our Story: Charlotte's Black History".  She presented this documentary to 600+ people at the 2023 Color of Education Summit.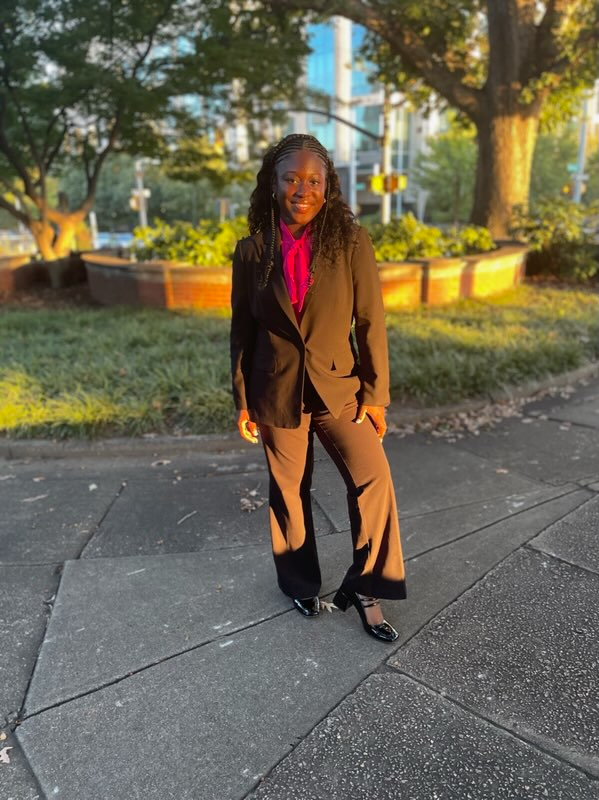 Winston and sophomore Maya McClain, who goes to South Meck, are in Girl Scout Troop 599. Their "Student Showcase"  presentation took place on October 7th at the McKimmon Center at NC State in Raleigh. Winston and McCain discussed their process for making the documentary at this summit, as well as current events related to the issues they discussed in the documentary.  
   The hour and a half-long documentary took around a year to make. They produced this documentary as their Silver Award project. Achieved by only 10 percent of Girl Scouts, a Silver Award is earned by creating a project that improves and impacts the community.
   "We wanted to make a documentary but we realized that neither one of us had ever done anything like that," Winston said. "We knew we would need help." 
   This help came from the Harvey B. Gantt Center for African-American Arts + Culture, located Uptown. 
   "I think what's cool about the museum is that it's not just full of history," Winston said, "They put a lot of emphasis on Black excellence today and that's what we really love. So we reached out to them and created a presentation and timeline for topics we would discuss in the documentary."
   Within an hour, the president of the Gantt, David Taylor, replied that he loved their idea.  
   Harvey B. Gantt was Charlotte's first Black mayor, who served from 1983-87. Gantt was one of many Charlotteans Winston and McClain interviewed. Another was Dorothy Counts-Scoggins.
   "Maya and I dedicated a bench to Ms. Counts-Scoggins," Winston said. "She integrated our school but there was nothing there that talked about her and her integration." 
   Counts-Scoggins is a pioneer who in 1954 became the first Black student to integrate CMS.
   This dedication was for Winston and McClain's Bronze Award, an award given to Girl Scouts in elementary school, when they were in 5th grade at Irwin Academic center. 
   "We definitely wanted to include Ms. Counts [in the documentary] because she sparked our interest in history and education," Winston said.